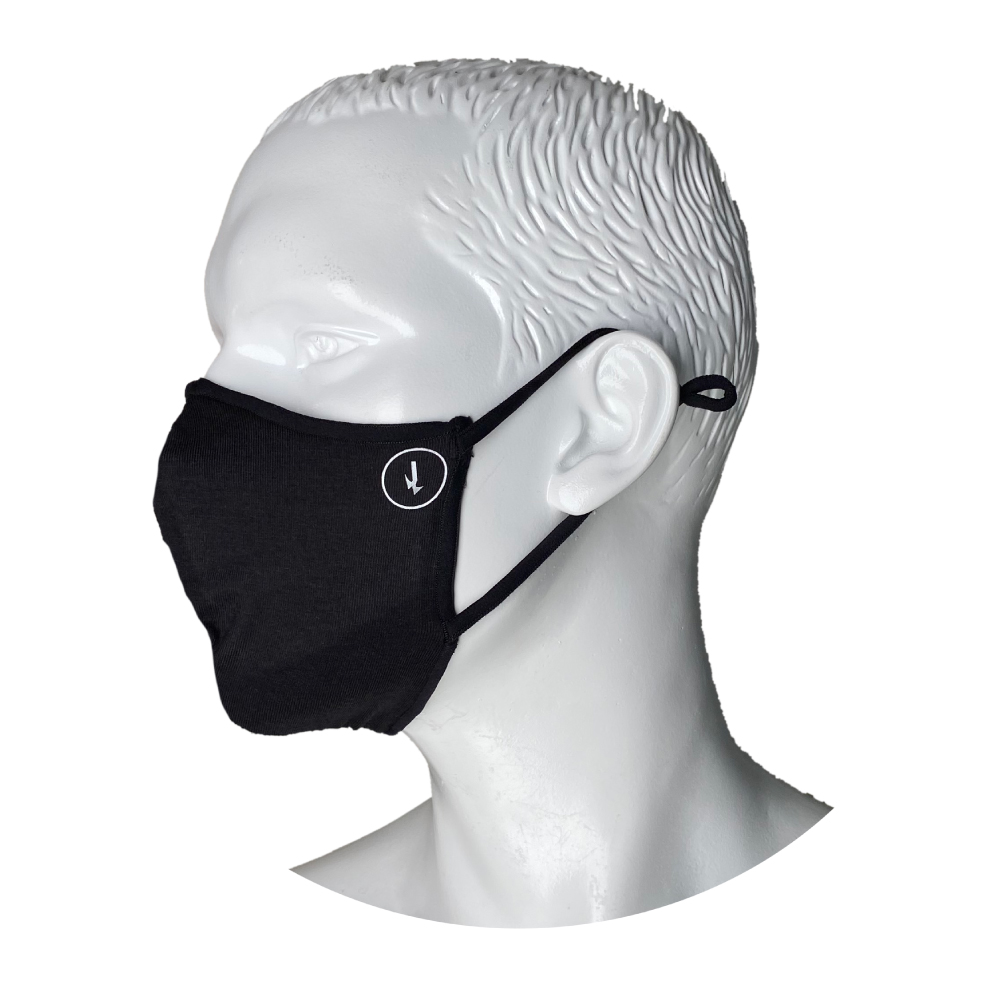 #1 If the masks are too tight you can extend the straps through the clips to make the straps larger, if even after that the masks are still too tight you can completely remove the clips from the straps. 
#2 Depending on what batch of inventory you are receiving from Amazon, either the clips will be installed for you or not.  If the clips are not installed you can install them with a paperclip and pliers.  
(a) open a paper clip (see photo) & pinch one side down with the pliers
(b) put the rubber clip through the pinched flat side of the paperclip
(c) then hook the strap between the pinched paperclip
(d) hold the rubber clip with one hand and the other side of the paperclip with the pliers in your other hand and pull the strap through the rubber stopper.
(e) repeat (c) through (e) with the other strap
#3 Adjust the clip so the mask is secure on your face, comfortable and not pulling on your ears
#4 In rare situations, where you find the mask slips off your nose when you speak, you can adjust the clips to the bottom, see photo insert (f) we found this configuration works to keep the top part of the mask up and high on your face.

HOW to ADJUST MASK CLIPS
LOCK-WOOD Athletic Training Gear OUR STORY Established in early 2020, our company was one of the lucky ones to launch just before covid hit. (kidding)
Our Vancouver Canada based company had to shift gears pretty quick, and start making fabric face masks to keep the ship afloat. As much as I loath making masks now, I must admit we provided a good product and helped people stay safe from the virus. I take pride in that.
Once covid slowed down we were able to focus on our initial intentions, to create apparel, fitness gear & equipment for all peoples, young and old.
1) FUNCTIONALITY 2) PRACTICALITY 3) USABILITY 4) DURABILITY 5) STYLE & OPTIONS 6) SUSTAINABILITY 7) MANUFACTURED DOMESTICALLY 8) NO RISK WARRANTY
The main objective when designing a product is to incorporate these 8 concepts above into what we create, manufacture and distribute right here in Canada to countries all over the world.
Our team enjoys the process of designing, testing, manufacturing and bringing each new products to life, then to market.
Product selection is growing, slowly but each month we are working on something special to bring to you.
So check back often to see new product additions, and as you test and use our products, we hope that you will recognize the value as much as we do.
Thanks for reading.
Mark Lockwood
CEO & Founder