REFUND & RETURNS POLICY by LOCK-WOOD
OVERVIEW
Our refund and returns policy lasts 30 days. If 30 days have passed since your purchase date, we can offer you a replacement or exchange under certain circumstances.
To be eligible for a return, the product must be unused and in the same condition that you received it. It must also be in the original packaging with all tags and labels intact.
Any products purchased from Amazon or third party marketplaces. Please do not send your purchase back to them. Contact us and will be happy to help with the situation.
returns@LOCK-WOOD.com
or call us 778-628-6900
Always connect with a live person.
SHIPPING RETURNS & EXCHANGES
If you decide to return a product purchased, you should be aware that you will be responsible for paying for the prepaid return shipping label. Once a refund is approved, the cost of return shipping will be deducted from the refunded value.
To return a product, log into your account:
LOCK-WOOD.ca account in CANADA
LOCK-WOOD.com in the USA
Choose >> RETURNS <<
Complete >> Product Return Form <<
Prepaid shipping label emailed to you.

Package the product in the condition as stated previously in a secure shipping bag.
Original Mailer bag will work.

Tape package closed.
Print the shipping label.
Tape the shipping label to the package.
Drop the package off.
IN CANADA
Bring package to any Canada Post mailing location.
LOCK-WOOD Athletic Training Gear
9981 Whalley Blvd. Unit 206
Surrey BC Canada V3T 0G6
IN UNITED STATES OF AMERICA
Bring package to any USPS mailing location.
LOCK-WOOD Athletic Training Gear
477 Peace Portal Dr.
Suite 107-130
Blaine, WA 98230 US
REFUNDS
Our customer service department will inspect your returned product within 1 day of receipt.
Email will be sent to notify you that we have approved your refund as long as the product is in original condition as stated previously in the OVERVIEW.
If for some reason the product has been used or damaged, we will explain our reasoning for refusal of refund. This is an unlikely situation assuming good faith of all parties.
Once approved, refund will be processed immediately, and will be applied to your credit card or original method of payment.
NOTICE:
Shipping costs of returning the product to us will be deducted from your refunded money upon reimbursement.
LOST OR MISSING RETURNS
If you haven't heard from us regarding receipt of the returned product, or received a refund. Please check the tracking information (link emailed to you) when shipping company accepts receipt of the package.
Shipments tracked via the shipping company.
Reimbursement may take a few days depending on your method of payment and credit card company. We guarantee we will refund the money within 1 day after approval of receipt assuming no damage to the original product. If shipping company claims acceptance of tracked package and then proceeds to misplace or lose the package, we will refund you the full value paid for the returned product.
If concerned for any reason, please contact us at:
returns@LOCK-WOOD.com
or feel free to call us at 778-628-6900.
WARRANTY CLAIMS
Products purchased from LOCK-WOOD directly, are automatically registered for WARRANTY PROTECTION.
Any manufacturing or material quality issue within the warranty period.
We will replace the product with the same product if we have it in stock.
Otherwise, we will provide a LOCK-WOOD store credit for the original purchase price, excluding taxes and shipping.
We may require you to upload photo(s) illustrating the manufacturing or material quality failure, or we may require you to ship the defective product directly to us.
Please note, this Warranty Guarantee covers "good faith actors" and "common sense" scenarios where it is obvious that the fault lies with our manufacturing process and/or the fabrics, materials we used to manufacture the product.
To file a Warranty Claim, log into your account:
LOCK-WOOD.ca account in CANADA
LOCK-WOOD.com in the USA
Choose >> Warranties & Memberships <<
Click on Product
Select >> FILE WARRANTY CLAIM <<
Fill out >> Defective Details Form <<
Response time is usually less than 24 hours
If have questions about Warranty Claims, please contact us at: claims@LOCK-WOOD.com
NEED HELP?
Contact us at support@LOCK-WOOD.com for any other questions not related to refunds, returns & warranties.
We are always here and happy to help.
Feel free to call us too if you prefer at 778-628-6900.
NOTE:
Depending on your telephone plan & service, long distance charges may apply.
LOCK-WOOD Customer Service is currently located in the Vancouver Canada Area.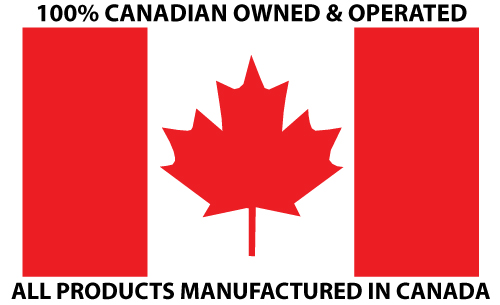 REFUND & RETURNS POLICY by LOCK-WOOD
REFUND & RETURNS POLICY